Need a reputation boost?
Cardinal reputation management services can help
Cardinal online reputation management agency can help you get the good news to the top of search engine rankings






Are you looking to bury the bad news and promote the good? Sometimes misleading or fake news about businesses make it to the top of the search engine rankings because a lot of people are clicking on it, which damages your business or reputation. But since you can't just delete all the negative news, how can you save face?
It can be a challenge to fix your online reputation once it's been put through the ringer with hurtful and false information, but fortunately Cardinal online reputation management agency has a strategy to create positive content that buries the bad so that no one will ever see it.
The Cardinal reputation management services team looks at your brand and the results it is generating online and then pulls out the positives and highlights what your company does best.
Whether you're an individual, a small organization or a Fortune 500 company, we can create SEO content that transforms your career and how people view your business.So, let us reputation management pros get to work on creating content that invokes a positive impression about your business by completely pushing out the bad.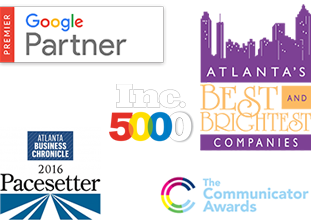 Talk to a Digital Marketing Expert
Powerful
Reputation management

with Cardinal

Managing your reputation effectively means taking control of the online conversation. Therefore, at Cardinal, we start with learning more about your business and then creating strategy to manage your reputation around it. No matter what your business is, where it's been, or where it's going, over here at Cardinal our online reputation managers can help you efficiently get the positive news up to the top of the search rankings,so you can be on your way to getting business again.

Be seen in the best light
Your online reputation is important because the people who are searching for your product or service only want the best of the best. Likewise, people who are searching for jobs want to work for a company that they trust and who will treat them well. At Cardinal, we understand what it takes to get only the good news about your business on Page 1 of Google.

The proof is in the search engine results
We want the same thing you do- to get the benefits of your product or service proudly displayed on Page 1 of the search engine results where people can find them, click on to your beautiful website, and start the conversation with your company again.

Change the sentiment of how people perceive your business
If your company is losing business because of negative search engine results, then you need our help now. With a glass-half-full mentality, our team of content creators does initial research to find out what your customers like about your business and what you do that's right, and then we fully promote that andwork to get that to the top of search engine result rankings.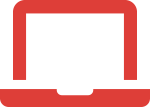 Leave the work to us
Cardinal online reputation management agency takes all the guesswork out of you trying to do this and fix your reputation on your own. Instead of you just digging yourself a bigger hole, let us use our proprietary reputation management strategy and team of marketing experts work their magic to help get your profits on the upswing again.
EVERYONE HAS A REPUTATION- WHAT IS YOURS?
Since digital technology is such a staple in our lives, everyone turns to the internet to find information, buy products, look for employment, and read reviews. Especially if people are investing a good chunk of money into a business, they want to be assured that they don't get scammed. Therefore, having an online presence- a positive one- is important to gain trust and respect from prospects and clients.
And keep in mind that not having a presence or reputation on the web is just as bad because it makes people wonder if the organization they are interested in is hiding something or out of business. So, no matter if you need SEO content to change the perception of your company or you need to generate content to have a presence on the web, we can help.
Cardinal online reputation management agency is built by experts who have honed in on crafting the perfect message to boost your businessand make it so that people want to engage with you. When you choose Cardinal as your reputation management agency, you get…
An agency that listens
Yes, we'll write content for you that helps promote your business and get it to the top of the search engine rankings, but we also want to hear your big ideas and tactics that your customers have responded to in the past. We want to help you set and go after new goals and use our partnership to take your business to the next level.
Our total attention
It takes time and care to build a partnership that works, and we are here to invest that time into your company's success. We can hop on a video call and sit with you if you need to develop a winning reputation management strategy that makes people aware of your business and excited to be a part of it.
Knowledgeable reputation management content specialists
Our team is never too busy to answer your questions. After signing a contract, a reputation management expert pairs with your business and works side-by-side to make sure that you are getting the results you need.
Fast, honest reporting
Receive reports on the results of your SEO campaign and about your online reputation whenever you need them. You will have dashboards that are accessible at any time and 24/7 support from our world-class marketing team.


3,96M
in revenue
379,2%
return on investment
average cost
per order across
social channels
$2.49

173,880
digital leads in 9 months
blended cost per lead $3,94
ranked #1 in local map listings in 50% of searches
Ready to Rise Up on the Internet?
Fill out the form to get started!