See how we DOUBLED Club Car's click-through rate and helped increase their conversions 133% while also saving them money by optimizing their digital marketing campaigns.
Cardinal's Continued Efforts resulted in:
133%
increase in
conversions
43%
decrease in cost
per conversion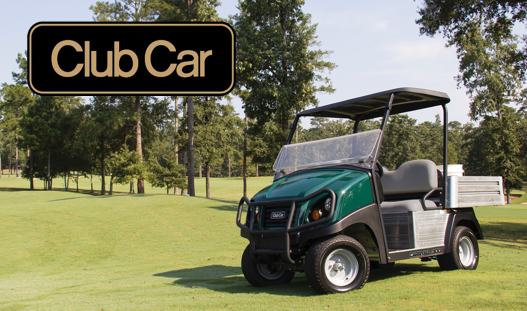 Club Car is a manufacturer of electric and gas-powered golf carts and UTVs for personal and commercial use that has been around for more than 40 years. It is extremely well-known in the golf industry as a leading provider in well-built, functional vehicles to help golfers and staff get around the course in luxury, style, and class. If you've ever golfed at a challenging course with undulating and varying terrain, then you know how nice it is to be in a cart built for the conditions.
There's no doubt that Club Car is the industry's number one choice for outdoor adventure, however, the company was not utilizing its website and digital marketing efforts to its full potential. So that's when Cardinal stepped in.
After meeting with the team at Club Car, Cardinal Digital Marketing did an extensive evaluation of their marketing efforts and put a tracking system in place to effectively pinpoint areas of opportunity. Our goal was to analyze and funnel Club Car marketing dollars into the right places to be able to attract a higher return on investment.

Therefore, we started by tracking these customer data submission points on Club Car's website in order to take a closer look and connect with qualified leads and existing customers.
Implemented tracking points:
– Click to call
– Email click-throughs
– Directions requests
– Zip code submissions
– Configurator builds (to help with a more personalized shopping experience)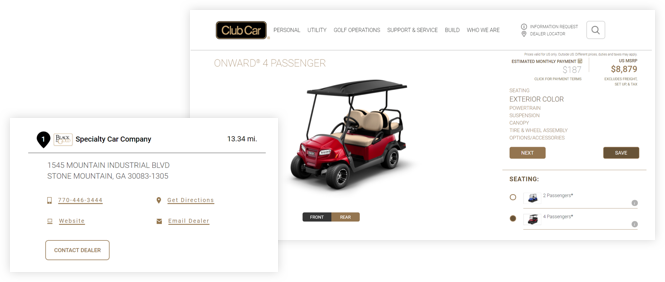 Next, Cardinal shifted its focus to Club Car's paid search component of its digital marketing campaign and started by performing a Google Ads audit.

Cardinal implemented:
– A new PPC ad campaign structure to better allocate the company's digital marketing spend
– Wrote new optimized copy for PPC ads to better connect with potential customers
– Implemented price and promotion ad extensions to boost the awareness and content of Club Car's product offerings
All these efforts DOUBLED Club Car's click-through rate from 1.8% to 3.3%
It was clear that making the extra effort to better communicate Club Car's fun and efficient golf carts and UTV's paid off.
Just look at the difference in activity when the new PPC campaigns were launched: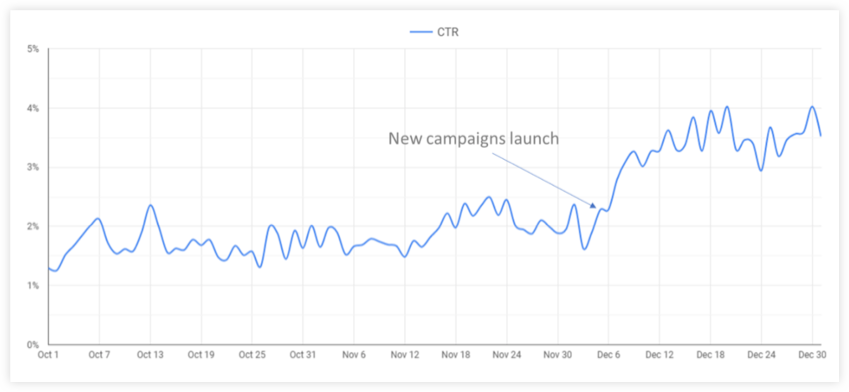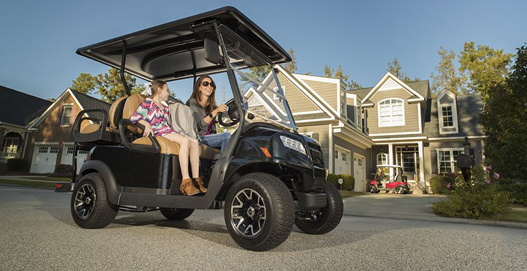 However, Cardinal wasn't done yet. We sat, we watched, we waited, and after 30 days since the new PPC campaigns were launched, Cardinal went ahead and implemented EVEN MORE account optimizations to build efficiency by setting the stage to bring in more qualified leads.
Some of the digital marketing tactics we focused on included:
– Keyword bidding
– Applying negative keywords
– Making location bid adjustments
– Implementing keyword expansions
These continued efforts resulted in:
133%
increase in
conversions
43%
decrease in cost
per conversion

It's worth noting that form fills were also up 833%, which shows that the newly optimized Google Ads were WORKING by attracting new dealers and convincing them to take action.
It's worth noting that Cardinal digital marketing experts could only accomplish this type of success by being dedicated to Club Car long enough to continuously monitor and test certain digital marketing components. We performed A/B tests on Club Car website landing pages and used machine learning devices to help with ad bidding.
But that's not all…
Cardinal also launched new remarketing campaigns to match existing customers and qualified leads with the Club Car products that they were most interested in.
Truthfully, this is where Cardinal really showed their expertise… this nationally-renowned digital marketing company created attractive product-specific web pages and complementary ads to users that were relevant, targeted, and specific on the products they were interested in and additionally played with A/B-tested pricing language to see what resonated.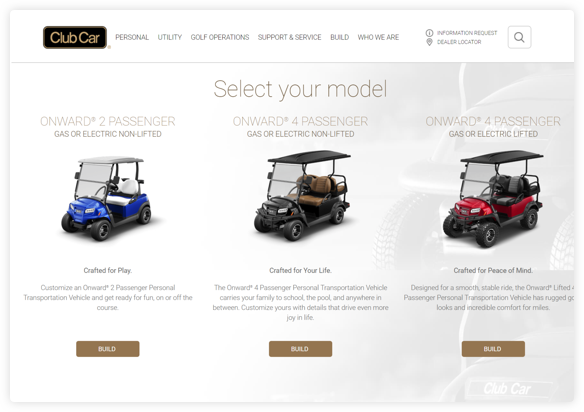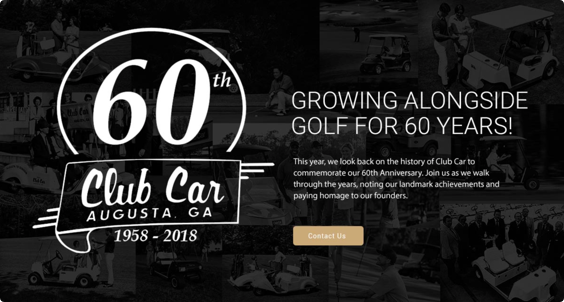 Cardinal Gets Results
With over a decade of experience in digital marketing and being ROI driven, Cardinal professionals help companies big and small to boost their profits and connect them with their ideal customers. In this case, we partnered with Club Car, dove into what they were doing and figured out ways to improve their online marketing processes. In a combined effort to bring in more business, Cardinal and Club Car came up with tracking and targeting strategies that worked- especially when you look at its 133% increase in conversion rate.
Club Car has already sold more than one million golf carts and UTV's and we're proud to be a part of the next one million more!
Ready to Rise Up on the Internet?
Fill out the form to get started!